What we do
Lincoln Telephone Company, Inc. is a small rural Montana Telco with a Montana based customer service staff that is knowledgeable, helpful, and friendly. We offer service to anyone within our Lincoln and Canyon Creek exchanges (362 & 368) without regard to race, religion, gender or political beliefs. We strive to offer the highest quality service at the most affordable rates.
We are proud to be one of the few companies in Montana upgrading to fiber to the home bringing our customers products and services they will need to move forward with constantly changing technology. We invite you to visit our office Monday- Friday 8:00 am – 4:00 pm to see what our fiber internet will enable you to access with Over the Top TV options. Linctel strives to staff a work force intent on continually improving the lives of our customers and communities we serve.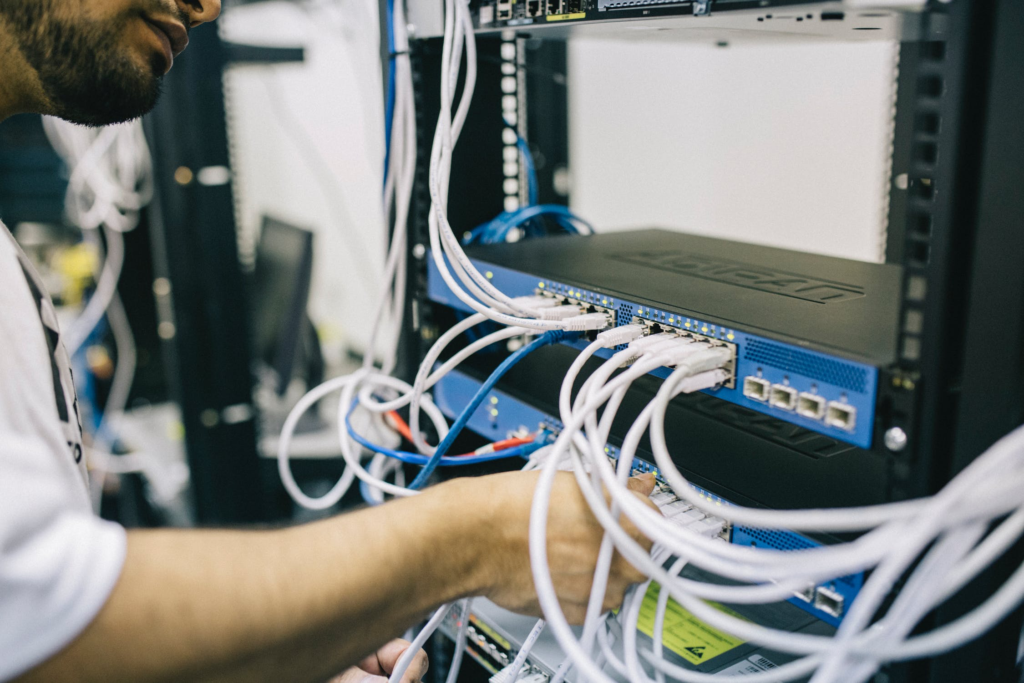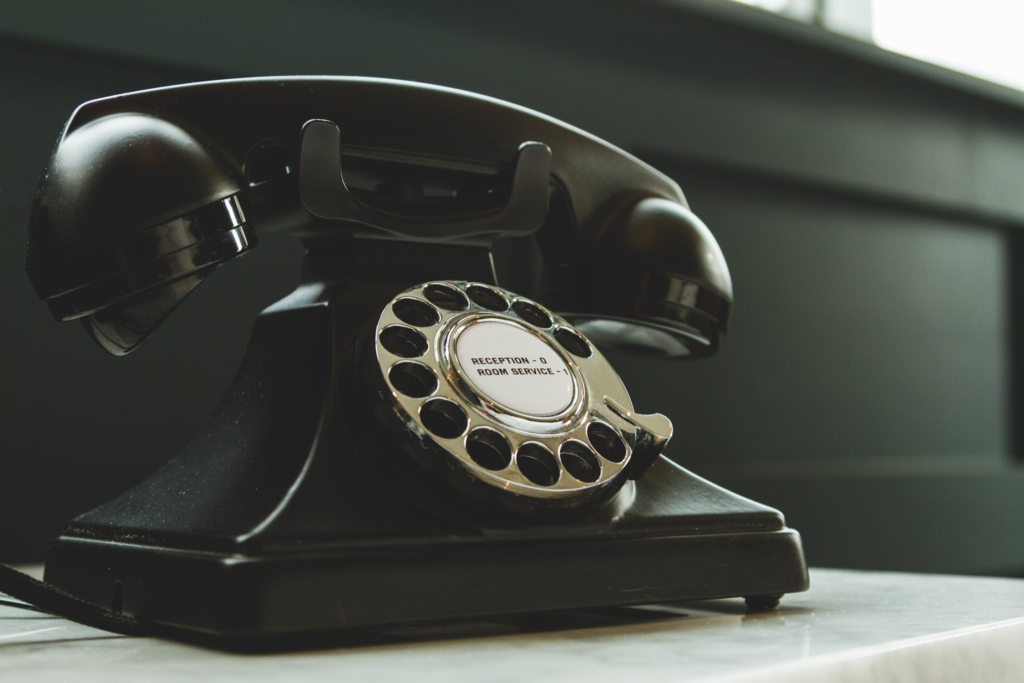 Tradition of Service
Lincoln Telephone Company was established in 1921 in Lincoln, Mt. Linctel was founded as a rural telephone company and has grown and diversified over the years to offer high speed internet, local and long-distance voice services, and business class services. Lincoln Telephone is owned by stockholders and governed by a board of directors.
Board Members
John Baucus
Board Member
Lincoln, Mt
Linctel's newest board member, John Baucus, was born in Helena Mt in 1949. He grew up around the Wolf Creek area on his family ranch that was established in 1897 by his great-grandfather Henry Sieben. In the late 1930's the Sieben ranch purchased the Acme ranch from the Holter family. This purchase extended the ranch to the Lincoln Area allowing them, for the last 80 plus years, to trail sheep over Flesher Pass from the Wolf Creek ranch to summer pasture near Lincoln. Through John's father, the ranch purchased stock in Lincoln Telephone when it became incorporated in 1921.
John graduated from MSU Bozeman in 1971 with a degree in agricultural production. He returned home being the 4th generation to work and eventually manage the ranch. John has been past president of the Montana wool Growers Association, past committee member to the American Sheep Industry, and is serving as commissioner of the Helena Valley irrigation district. John and his wife Nina are currently stepping back in the family ranch business and turning responsibilities over to the 5th generation.
John and his family have worked and recreated in the Lincoln Valley for several generations and feel a kinship to the area and local people. A tribute to the family lies in Lincoln's Hooper Park which was named after John's Great Great Grandfather, Joseph Hooper.
As a new board member, John looks forward to contributing to a strong and well-run company. The Baucus family has always been proud to have part ownership in Lincoln Telephone Co. and appreciate the exceptional fiber to the home service to their home in Lincoln as well as the Canyon Creek area.
Ken Lumpkin
Secretary-Treasurer
Lincoln, Mt*
Kenneth Lumpkin was born March 1951, in Beaumont, Texas. He was employed by several companies throughout his life and settled in with Lincoln Telephone Co. in 1997. He, his wife Merleen of 32 years, and 3 children moved to Lincoln 24 years ago where he began his career with the company. Here he worked as a controller for 6 years and was then promoted to the General Manager in 2003 until his retirement in 2018. Ken was then asked to serve on the Board of Directors as Secretary/Treasurer where he continues to serve the company.
Ken holds a bachelor's degree in both Business Administration and Accountancy from the University of Houston. His past employment consists of Gulf Oil for 4 years, Maco/Schaumberg for 2 years, Livingston Telephone for 9 years as a controller, Ball Enterprises for 9 years, and he retired with 21 years at Lincoln Telephone Company. Ken has enjoyed a wide variety of jobs and chose to stay in the telecommunications industry because it was intriguing and challenging. He continues to attend quarterly board meetings, various seminars, NTCA meetings, and the annual MTA meeting to keep up with this constantly changing industry.
During Ken's employment with Lincoln Telephone Company, he worked with the community and Montana's Public Service Commission to attain Extended Area Service into Helena and surrounding areas establishing local calling to residences, business, and state and county offices. He further worked with a consortium of Montana independent telecommunication companies in creating Vision Net, a business-to-business company providing IT solutions. He also was instrumental in the progression from dial up internet to high-speed broadband by securing RUS financing allowing the expansion of Fiber to the Premise throughout Lincoln Telephone's service areas. This projected 3-year project to provide subscribers state of the art telecommunication and broadband service, was successfully completed in 2 years.
Ken was also very active in the community during his time with Lincoln Telephone Co. He served on the Lincoln Hospital District board for 5 years, in which a new clinic was built, Lincoln Chamber of Commerce board for 3 years, Montana Hunters Education instructor for 22 years, Lincoln High School Basketball coach 9 years, and still serves on the Lincoln Public Schools Board for the 10th year. He also takes advantage of Lincoln's amazing beauty, he loves to hike, hunt and enjoys drives around the area.
It's an accomplishment to be part of establishing such an amazing network of technology for Lincoln and the State of Montana. The projects were completed in time to allow Lincoln and Canyon Creek kids to home school and people to work from home due to the COVID pandemic. Lincoln Telephone was able to connect and get the speeds needed to all our customers that requested service during this pandemic. Lincoln Telephone is willing to go a step above for our customers. We hope to expand this outstanding service and technology to underserved areas around us.
E.J."Ed" Grady
Board Member
Canyon Creek, Mt
Long time Canyon Creek resident, Ed Grady, was born August 1933 in Helena, MT. Ed stepped into the family ranch business in 1956, where he and his wife Eileen, of 66 years, currently reside. They are assisted in the ranching business by their two sons and daughter. Ed inherited Lincoln Telephone Co. stocks from his parents in 1995. He has served on Lincoln Telephone Company's Board of Directors for the last 35 years, stepping into his father's place in 1987.
During his 35 years on the board, Ed has been an important voice in the expansion of telephone and internet service to the Canyon Creek and Lincoln areas. He has been part of the internet upgrades; from dial-up, to DSL, to high-speed broadband, fed by the company's latest upgrade, Fiber to the Home. He also had an important voice in getting coaxial installed in the Lincoln area for Cable TV service. Ed has kept up with the telecommunications changes by attending annual MTA meetings, classes, and quarterly board meetings.
As well as being a self-employed rancher for 66 years, Ed served 2 years in the Army, and attended 1 year at MSU. He served in the Legislature from 1985-1996 as a member of the House of Representatives. While in office, he was Chairman for the FWP. Ed was the sole supporter of initiating Block Management, conservation easements and other wildlife habitat, in addition to hunter access programs between Fish, Wildlife and Parks and private landowners. He also served on multiple agricultural organizations, various education boards, the Appropriation Committee, The Montana Stockgrowers Association and The Montana Farm Bureau Association. When he could fit it in, Ed would head to the golf course for a little down time.
Ed's vision for Lincoln Telephone Company is to continue to grow and improve. He would like to see their amazing services and customer care offered in neighboring underserved areas. Lincoln Telephone has been in business 100 years. This company is well established and has obviously proven reliable. Lincoln Telephone has stepped above many other Montana telcos and implemented Fiber to the Home. This project was completed successfully and 1 year ahead of schedule. That is something to be proud of.
Tim Mulcare
President
Helena, Mt
Born July 1957, third generation Lincoln native, Tim Mulcare, has a long history with Lincoln Telephone Company. Tim's grandfather and dad were both stockholders and served on the Company's board of directors. He continues the family tradition as stockholder and has held a position on the Board of directors the last 14 years. Tim continues his education to keep up with the rapidly changing market by attending quarterly board meetings, annual MTA meetings, and has attended a NTCA meeting in Savanna Georgia.
Tim has been involved in Utility work most of his life. After graduating with an Associate Degree in Business Administration from The College of Great Falls, he began employment with Lincoln Telephone looking for a good career opportunity. He was employed with Linctel from 1978-1985 as an installer and repairman. Tim continued in the Utilities field as a Journeyman and lineman for Montana Power/Northwestern Energy the following 32 years. The last 10 of these years were spent as a Subforeman for the substation dept in the Helena Division. During his employment with NWE, he earned his IBEW lineman apprenticeship. Tim retired from NWE in 2017.
Tim's love of Lincoln keeps him and his wife of 42 years in Lincoln with a home and small business he successfully built, owned, and operated since 1978. His 2 children and 3 grandchildren are frequent visitors. He has volunteered on several boards and clubs in Lincoln and surrounding areas. He served as board member and chairman for the Lincoln Lewis and Clark Sewer District and is a past member of the Lincoln Volunteer Ambulance Crew and Lincoln Kiwanis Club. Tim is currently a member of the Ponderosa Snow Warriors, Lincoln Valley Chamber of Commerce, Capital City Riders, and MTVRA. In addition, he enjoys hiking and riding ATVs around Lincoln, traveling, woodworking and history of the area.
Tim is proud of the coordination between the board members and Lincoln Telephone employees to implement and complete the Fiber to the Home project ahead of schedule. Consequently, Lincoln Telephone can provide opportunities, not only to current subscribers, but those looking for a good place to live and work. Linctel supports the community, provides quality service, and provides for its employees. Things change fast in this industry, Lincoln Telephone staff strives to stay educated, informed and ready to adapt. Going forward he would like to see the company explore opportunities to provide service to neighboring underserved areas.
Sheldon Stoner
Vice President
Clancy, Mt
Born April 1937, in Helena, Mt, Sheldon Stoner has lived nearly all his life in Montana. His family left the state in 1941-1945 when his father was deployed by the Navy to serve in World War II. He has a wife, Alene, of 64 years and 3 children. He and his family are property owners in the Canyon Creek area. Sheldon is currently a stockholder and serves as Vice President on the Lincoln Telephone Company Board of Directors.
Sheldon has a vested interest in Lincoln Telephone due to his family's involvement with the development and employment in its early years. His uncle George Stoner was one of the founding fathers of Lincoln Telephone. He was on the original board of directors and one of the first General Managers of the company. His cousin Thelma Hines was also employed by the company for 20 ½ years. She retired as Manager of Lincoln Telephone in 1960. Sheldon is proud to continue the family tradition with his dedication to the company.
His love for Montana and his country is apparent. Sheldon has served 2 years in the Army National Guard as Captain's driver in Helena and 6 years in the Montana Air National Guard as General's driver in Great Falls. Sheldon also completed a 2-year program for drafting and engineering technology at Northern Montana College in Havre. In 1956, Sheldon worked as a surveyor for Morrison-Maierle and the MT Highway Dept as they completed subdivisions in the Helena area. Succeeding this, he worked for the Helena Highway Dept as an Interstate Highway Designer and Management Analyst for 32 years. They initiated and completed Montana Interstate 91, 94 and 15 during his employment.
Sheldon is also dedicated to his community. He has served 50 years with the Mason Masonic Lodge, 20 years on the Helena Volunteer Fire Department, 10 of these years as president, and he volunteered 10 years on the Mosquito Control Board for Lewis and Clark County.
Looking at the last 10 years he has served on the board of directors, Sheldon feels the completion of Lincoln Telephone's Fiber to the Home project in the Lincoln, Canyon Creek, and surrounding areas has been the company's biggest accomplishment. Completing this project, a year ahead of projection, speaks for their dedication and hard work. He looks forward to being a part of the company's continued visions and future expansion possibilities.
Questions? We'd love to hear from you